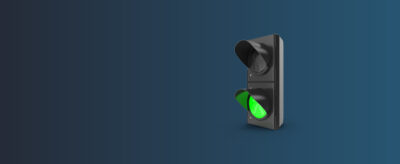 Regulatory Updates February 2022
24 February 2022 – MAS issues Prohibition Order against Zeng Xuan for fraudulent and dishonest conduct
MAS issued a five-year prohibition order (PO) against Ms Zeng Xuan, a former representative of Oversea-Chinese Banking Corporation Limited, following her conviction in the State Courts for an offence involving fraud and dishonesty.
To view the news, please click here.
21 February 2022 – Recent Economic Developments in Singapore
This semi-annual brief on the Singapore economy also discusses external developments pertinent to our assessment of near-term economic prospects.
To view the report, please click here.
9 February 2022 – Person charged for offences under the Securities and Futures At (SFA)
Mr Goh Jia Poh, Kenneth was charged for making false statements in two Telegram chat groups to induce others to trade in multiple securities listed on the Mainboard or the Catalist of the Singapore Exchange Securities Trading Ltd.
To view the news, please click here.
8 February 2022 – AMLD 01/2022: Circular on Non-Face-to-Face Customer Due Diligence Measures
The circular sets out industry good practices observed by MAS and supervisory guidance on the measures to mitigate risks associated with the use of non-face-to-face technologies for customer due diligence. FIs should read this Circular in conjunction with the relevant AML/CFT Notices and Guidelines in relation to CDD Measures for Non-Face-to-Face Business Relations, as well as MAS' Circular of 8 January 2018 (AMLD 01/2018) on the use of Myinfo and CDD measures for NFTF business relations.
To view the circular, please click here.
7 February 2022 – MAS Imposes Additional Capital Requirement on DBS Bank for Disruption of Digital Banking Services
MAS has imposed on DBS Bank Ltd (DBS Bank) an additional capital requirement following the widespread unavailability of DBS Bank's digital banking services during 23-25 November 2021.
For more details on the news, please click here.
1 February 2022 – ID 2/04 Applications for Exemptions – Insurance Act 1966
MAS Guidelines on applications for exemptions under Section 138(3) of the Insurance Act 1966. Applicable to all insurers.
To view the new Guideline, please click here.
Waystone Compliance Solutions updates
Waystone will be hosting training for Financial Institutions (P210209EWF) on Anti-Money Laundering and Countering the Financing of Terrorism ("AML/CFT"). Click here to register for the training course, to be held on 25 March 2022.
Click here to read our article on MAS' circular on non-face-to-face customer due diligence measures.