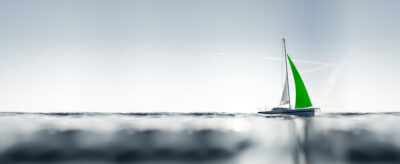 DIFC & ADGM Compliance Remediation
Our compliance remediation offering can help you to avoid regulatory action.
The first stage of compliance remediation is identifying any issues via your own internal compliance monitoring or from an independent review of your systems and controls.  It is important to notify the regulator of swift remedial action, you can also notify them of the solution you propose and the steps you are currently taking to remedy it.
Regulators are increasingly putting the focus on firms to demonstrate their regulatory fitness by requiring them to provide a report by an independent expert, referred to as a Skilled Persons Report. Our DIFC and ADGM Compliance Advisory team can undertake these reports and assist you in identifying the right legal counsel.
Our compliance remediation services
Key areas for DIFC and ADGM compliance risk remediation that we can assist with include:
past business review – we will identify areas of non-compliance, discuss them with senior management, and provide a workable solution.
client file review – a key area of our AML offering, we review onboarding processes, client classification, client agreements and retention of records, as many regulatory actions focus on AML deficiencies
policies and procedures review – we will review your organisation's current policies and procedures proposing changes where relevant while ensuring that those changes work for you and your team.
staff training – following a remediation review, we can assist you with identifying the best way to train your staff on the relevant changes with face-to-face, eLearning, case studies or roundtable.
Responding to enforcement action
Sound and timely responses to enforcement action are vital to reduce any regulatory sanctions and to manage any reputational risk. Any enforcement action which is published has the opportunity to acknowledge your response to the situation and could impact the level of fine or severity of the regulatory action taken against you.
Once you have entered into enforcement action with the regulator, you have exposed your organisation to additional investigations that may reveal underlying weaknesses across your business. The regulator may then examine all your governance, risk and compliance arrangements to identify and address any systemic weaknesses that put your stakeholders at risk.
Once a matter goes to enforcement, there is a distinct change in the nature of the regulatory relationship. The enforcement team's actions are driven by adherence to the powers and obligations set out in the relevant regulatory laws. Your conversations with your regulator will now require careful liaison with legal counsel and are likely to be structured and formal. They may be undertaken under oath and recorded for evidentiary purposes.
Internal lines of communication should be established within your organisation to manage the information that may be discoverable during investigative proceedings.
What do you do when notification of enforcement action is received?
Regulators are increasingly requiring firms to demonstrate their regulatory fitness by asking them to provide a report by an independent expert, often known as a Skilled Persons Report. Our Middle East compliance solutions team can undertake these reports and will assist you in identifying the most suitable legal counsel. Together we will:
establish the issue and determine the validity of the regulator's concerns
respond to your regulator accordingly
undertake an independent review of current processes and procedures
identify and verify the weaknesses requiring rectification
work with you to rectify the issue and establish new policies and procedures to ensure ongoing regulatory compliance
undertake training where knowledge gaps are identified.
If you require assistance in managing your response to enforcement action against your firm, contact us below.
Risk Mitigation Programme (RMP)
Following a visit from the regulator, any compliance issues that are identified which need to be rectified are set out in a Risk Mitigation Programme (RMP). Typically, these issues tend to focus on Anti-Money Laundering (AML), Treating Customers Fairly (TCF) and Conduct of Business, as well as other issues such as corporate governance and prudential requirements.
These issues will need to be resolved in a certain way and by a fixed deadline and failure to do so could lead to a fine, enforceable undertaking, public censure or even withdrawal of your licence.
If you have received an RMP, our team of compliance remediation professionals will get to work immediately to review the findings of the RMP with your Senior Management Team. Our response to your regulator will be accurate, detailed and concise.