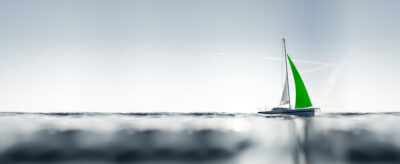 Securities & Commodities Authority (SCA)
Guiding you through UAE SCA Authorisation
What is the Securities and Commodities Authority (SCA)?
The UAE Securities and Commodities Authority ("SCA" or sometimes referred to as "ESCA") is tasked with monitoring and regulating the UAE's financial markets including the Dubai Financial Market ("DFM"), the Abu Dhabi Securities Exchange ("ADX") and the Dubai Gold & Commodities Exchange ("DGCX"). Furthermore, SCA regulates all securities-related activity within the UAE excluding activity within the Dubai International Financial Centre ("DIFC") and the Abu Dhabi Global Market ("ADGM").
What type of SCA licence is required?
The type of SCA licence that you will require depends on the activities you wish to undertake. Permissible businesses under some of the available key licences and the mandatory positions and qualifications required for each licence are detailed in our USA SCA Authorisation guide.
Who needs SCA authorisation?
Any person or entity that wishes to carry out securities or commodities-related activities in the UAE must obtain authorisation from the SCA. This includes investment companies, brokerage firms, and other financial institutions.
What are the requirements for obtaining an SCA License?
The specific requirements for obtaining an SCA license vary depending on the type of activity and the nature of the entity. Generally, however, applicants must demonstrate that they have sufficient financial resources, a good reputation, a business plan, necessary experience and qualifications, as well as the ability to comply with relevant regulations.
How long does it take to obtain SCA authorisation?
The SCA states that it can approximately 20 business days to review and issue a decision on an application. However, this timeframe can vary depending on the complexity of the application.
How can Waystone Compliance Solutions support you with your SCA obligations?
With various government bodies involved, the process can often be a challenge, however, by utilising our reliable contacts and resources across the UAE regulatory landscape, we can project manage your SCA licensing application effectively, leaving you to manage your day-to-day business.
SCA regulations are constantly evolving, and we can provide you with ongoing support, an interpretation of the regulations, and advice on how to best update your systems and controls.
Guidance on the Investment Business Regulations of the SCA
We created our SCA Focus Series, to provide detailed guidance on the Investment Business Regulations of the Securities and Commodities Authority of the UAE, including detailed information on the various application processes. Issues will be released periodically throughout the year.
Our SCA Focus Series will provide detailed guidance on the investment business regulations of the Securities and Commodities Authority of the UAE and detailed information on the application processes.
To identify the right regulatory environment for your business, contact our UAE Authorisation specialists today.