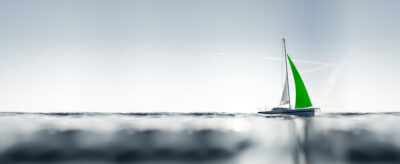 Outsourced Finance Officer
To further support our clients in the UAE's Financial Free Zones we have added this outsourcing option to our service offering.
All regulated entities in the Abu Dhabi Global Market ("ADGM") and the Dubai International Financial Centre ("DIFC") are required to appoint a Finance Officer, with relevant expertise and experience, to be responsible for the firm's compliance with the applicable prudential rules. For many firms outsourcing this integral member of their team makes better business sense. If your firm is a start-up, focusing on establishing your regulated entity with a small team, or if your firm has an established international presence, but your ADGM entity does not require a full-time resource, working with an experienced partner on the ground can be the ideal solution.
Experienced Finance Officers
Our team of highly skilled finance professionals have the relevant experience and know-how to act as a competent and effective Finance Officer or support function for your firm, providing pragmatic, tailored advice and support.
By outsourcing your Finance Officer function, you benefit from the knowledge of our entire team.Our consultants undertake regular training to ensure that their knowledge and skills are always up to date with both local regulatory requirements and industry best practices.
Scope of work – Finance Officer function
We will partner with you to ensure that all finance-related regulatory requirements are met across the board.
As your Outsourced Finance Officer, we will:
review your accounting process and systems and ensure they comply with the FSRA rules
prepare and deliver month end financial reports (balance sheet, P&L and cash flow) to the management and to the board
control and monitor your capital and liquidity resources
prepare and submit the quarterly and yearly prudential reporting
act as your regulatory point of contact regarding financial matters
liaise and coordinate with your internal and external auditors regarding the mandatory year end audit reports
prepare and maintain updated budgets and scenario stress tests
assist with the development of accounting and finance policies and manuals
support the Risk Officer in the preparation of the risk management reports
assist with the preparation of the IRAP and ICAAP reports
attend board meetings and other relevant meetings where the impactful measures to the capital and liquidity resources are discussed
provide financial advisory support to the Senior Management Team.
Note that the services related to risk management reports and ICAAP reports are only applicable to entities above Category 3C.