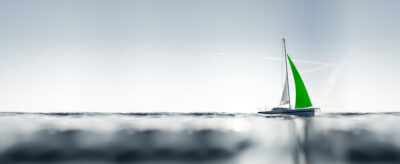 Comparison: Compliance outsourcing and in-house Compliance Officer
For many firms this is a cost-effective proposition compared to hiring an internal resource but is not always the best option for some firms.
Is compliance outsourcing right for your firm?
Unlike many jurisdictions, the Financial Free Zones of the Abu Dhabi Global Market ("ADGM") and the Dubai International Financial Centre ("DIFC") allow firms to employ an outsourced individual as a Compliance Officer ("CO")/Money Laundering Reporting Officer ("MLRO").
For many firms this is a cost-effective proposition compared to hiring an internal resource but is not always the best option for some firms.
There is no 'one-size-fits-all' solution when it comes to compliance arrangements. By considering the pros and cons, this will allow you to identify what is right for your business.
To assist senior management with the process of identifying the right option, we have summarised the key areas for consideration. Download our full comparison to help you decide what type of support is required.
Outsourcing
In-house

Recruitment

No recruitment fees. Immediate start. Selection of experienced consultants.
Takes time to identify the right candidate. Notice period before starting.

Cost

Retainer basis, costs increase as business increases. Best suited to:

small to medium sized firms
reasonable size client base.

Salary plus end of service, DEWS (DIFC only), medical insurance, visa costs. Best suited to:

larger firms (number of transactions and employees)
high client volumes with retail endorsement.

Type of

Business

Non-high-risk businesses.
High-risk businesses.

Regulatory Connections

Greater exposure to the regulator.
Limited exposure to the regulator.

Knowledge, Experience and Expertise

Access to a team of compliance consultants. Wide range and depth of experience of the role and the local regulatory environments. Regular training and development. Market overview of best practice.
In-depth knowledge of your business. Ongoing training and development must be provided.

Compliance Cover

A compliance resource will always be available. When your CO/MLRO is on leave there will be another consultant assigned to cover.
Small teams can lead to absence of adequate compliance coverage. Succession planning and temporary cover arrangements required to be in place.
The full comparison includes regulatory awareness, corporate culture, benchmarking against best practice, independence, accountability and accessibility.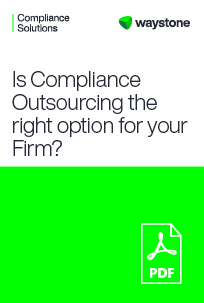 Is compliance outsourcing the right option for your firm?
Details of the key considerations for senior management when deciding what compliance arrangements are most suitable.
You may have reviewed this list and decided on a clear path. It may be that compliance/MLRO outsourcing does seem like a good option or you could be clear that you do need an internal resource. You may still be unsure which is the best option, or you may be simply looking at how you can support your internal resource without the need to increase the size of the team. There is still a middle ground to consider – compliance support.
Contact us to discuss your compliance arrangements and how we can support you, whether that is full Compliance Officer and MLRO outsourcing or a support arrangement to provide local cover for your central compliance function.