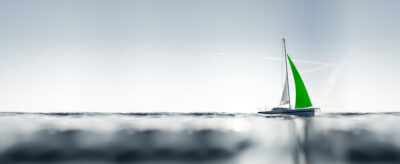 Outsourced Compliance Officer & MLRO
We have been providing outsourced Compliance Officers and MLROs to DFSA and FSRA-regulated firms for more than 15 years.
The UAE's Financial Free Zones have their own regulators; financial services firms in the Abu Dhabi Global Market ("ADGM") are regulated by the Financial Services Regulatory Authority ("FSRA") and the Dubai Financial Services Regulatory Authority ("DFSA") regulates firms in the Dubai International Financial Centre ("DIFC").
Firms that are regulated by, or who are seeking to be regulated by the DFSA or the FSRA, are required to register a Compliance Officer and Money Laundering Reporting Officer ("MLRO") with the respective regulator. These roles can be combined and held by one individual, but that individual must be appropriately qualified and/or have sufficient experience and gravitas.
Depending on the scale and complexity of your business, the regulator will allow you to outsource the roles of Compliance Officer and MLRO.
There are many firms in the DIFC and the ADGM that outsource their compliance and MLRO functions to ensure they get the level of expertise required without the financial burden of a full-time resource, which is sometimes not needed given the size and complexity of the operation.
Compliance and MLRO outsourcing can be to external third parties or internally back to the head office. In the latter example, many non-resident Compliance Officers and MLROs employ outside consultants to review the business being undertaken in the UAE to ensure that out of sight isn't always out of mind. Even if you have a full-time resource there are times when Compliance Officers and MLROs require assistance, even if this is to obtain an expert view on an issue or provide an independent review of the business and its operations.
Experienced Compliance Officers and Money Laundering Reporting Officers
Our team of outsourced Compliance Officers and MLROs have the relevant skills and experience to be an effective and constructive CO/MLRO for your organisation. Our consultants will complete your team, working alongside you to ensure that your Firm complies with all relevant regulatory requirements.
There are some key considerations when reviewing your current compliance and AML arrangements or planning for a new firm with a new team, including:
Do you have a person who is qualified enough to take on the role of the Compliance Officer/MLRO?
Do you require a full-time resource?
Is your compliance function independent enough from the business?
Does your compliance function have specific regional knowledge and expertise?
We have summarised the key considerations and compared outsourcing your compliance function to having an in-house compliance resource.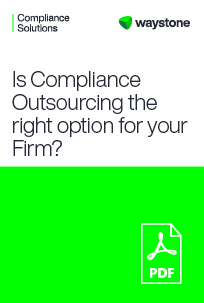 Is compliance outsourcing the right option for your firm?
Details of the key considerations for senior management when deciding what compliance arrangements are most suitable.
If you identify a need for an external resource either to act as your Firm's Compliance Officer/MLRO or to support your current function, contact us below.