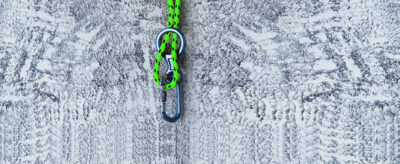 Global Compliance Programmes and Support
Compliance policy and procedure documents are the foundation of any compliance programme, both in terms of organisation and management.
These documents facilitate compliance with applicable laws, regulations, and standards and are a basis on which controls can be monitored and tested regularly to ensure effectiveness.
In many cases, failure to comply with policy requirements can lead to significant fines and penalties. Waystone Compliance Solutions has the relevant expertise and knowledge to develop well-designed and comprehensive policies and procedures to protect organisations from increasingly rigorous legal and regulatory constraints while reinforcing a culture of compliance and ongoing monitoring.
Corporate Compliance Programme Solutions
Our services include the following:
compliance manuals
compliance reviews
compliance programme design and support
global compliance administration
risk management frameworks
corporate social governance policies and parameters
operational manuals
AML policies and procedures
expert compliance programmes
employee handbooks and code of ethics
business continuity plans
internal control documents.
The regulatory space is continually evolving, and this may mean that there are many ongoing requirements. Organisations, therefore, need to establish monitoring and ongoing surveillance processes that allow them to identify, analyse, and mitigate potential compliance violations.
We assist our clients by objectively analysing whether they are meeting the specified guidelines, industry requirements, and regulations in order to mitigate ongoing risk. Our team has the technical knowledge and commercial awareness, paired with outstanding client service.
Compliance reviews
Our compliance reviews take a risk-based approach and include a thorough examination of an organisation's existing policies, procedures, and risk mitigation processes and systems. We are able to identify any possible non-compliance with legislation and regulations, operational weaknesses, and areas not covered or inadequately dealt with in the existing policies and procedures to ensure that you have the best compliance programme foundation in place.
Our Regional Policy, Reporting & Documentation Solutions
Prudential
Rules
& Regulatory Reporting
in the UK
Financial reporting rules are complex and apply across the board, from the largest global institutions to the sole trader.
Prudential Rules & Regulatory Reporting in the UAE

 
Over the last decade, the regulator's requirements have changed significantly to reflect the requirements of Basel III.
Compliance Policy & Procedure in APAC

 
Our team has the relevant expertise to develop comprehensive compliance policies and procedures to protect organisations from legal and regulatory constraints while reinforcing a culture of compliance and ongoing monitoring.
Reach out the Waystone Compliance Solutions team today to learn more about our global compliance programmes and support services.