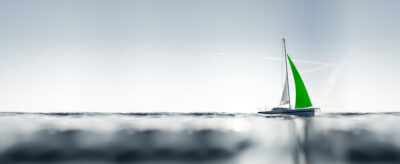 UAE Financial Crime Prevention
Manage the associated risks of financial crime in line with the relevant regulatory requirements.
There are many ways in which you can be exposed to furthering financial crime. Many organisations concentrate on the more obvious crimes such as money laundering and terrorist financing, however, you should be aware that financial crime is much wider than this and can include, fraud, insider dealing, market abuse, bribery and corruption, cybercrime and even theft.
Our suite of financial crime prevention services can reassure you that you are adequately managing the associated risks of financial crime in line with regulatory requirements.
Our financial crime prevention consultancy includes:
Anti-Money Laundering (AML) and Counter Terrorist Financing (CFT)
AML and CTF must be a key component in your Firm's operations and must be kept under constant review to ensure that you remain compliant with the regulations and that you monitor your customer base on an ongoing basis. Our UAE compliance team will provide you with a full review and overhaul of your AML systems and controls, including training.
Anti-bribery and corruption
Regulators across the Middle East expect firms to adopt a proactive, preventative approach to safeguarding the financial system by ensuring they have robust ABC procedures in place. Our team can ensure your procedures are adequate by reviewing and implementing fundamental controls to manage bribery and corruption risks.
This service involves ensuring the MLRO is aware of their regulatory requirements and establishing procedures to ensure these are adequately met.
A review of the whistleblowing procedures in place to ensure that the employees understand and have confidence with these procedures.
Assisting you to build a transaction monitoring programme including designing the compliance monitoring programme to review transactions for insider dealing and market abuse and establishing alerts to identify particular suspicious trading patterns.
Review of internal controls
This will include segregation of responsibilities, oversight and audit controls, corporate governance and management reporting.
Financial crime risk assessment
A financial crime risk assessment is the first step a firm must take when drafting policies and procedures to protect itself and its customers from the risk of financial crime. Our team will provide a comprehensive review of your financial crime prevention framework and remediating any gaps or weaknesses to prepare you for regulatory visits.
The provision of tools and training to ensure that your employees are adhering to sanction restrictions and subsequent reporting requirements.
To learn more about our financial crime prevention consultancy, get in touch with our UAE compliance team today.