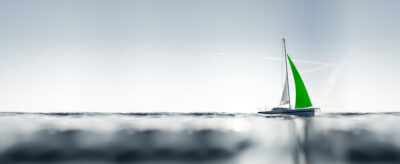 DIFC & ADGM Assurance Reviews
Reviews carried out by an independent third party can be a value-adding activity for all regulated companies.
They provide assurance to both internal parties, such as senior management and the board, as well as external parties, such as the regulator and shareholders, that the organisation is operating within its regulatory remit and that its controls are operating effectively.
How can Waystone help?
We can review your existing compliance arrangements, including policies, procedures, resourcing and reporting, to assess how well they meet your business requirements and to ensure they keep pace with the ever-evolving regulatory expectations and interpretations. We can conduct full compliance reviews or specific examinations of just one area. Areas where you may wish to consider an independent review by an objective external expert can include the following:
Client onboarding  – ensure your clients have been onboarded in line with relevant AML and conduct requirements and where any gaps are identified, recommendations to improve or remediate
AML framework – attain an independent view on the adequacy and effectiveness of your AML, CTF and Sanctions framework
Conduct risk – review your business model and the inherent conduct risks to ensure that you are in control of this relatively new risk class
Compliance framework – attain an independent view on the adequacy and effectiveness of your compliance framework, including strategy, allocation of resources, reporting lines, independence between first and second line, management information, and preparedness for regulatory change
Regulatory visits – prepare for regulatory visits, thematic reviews and other regulatory interactions
Compliance monitoring – outsource your second line compliance assurance activity to us to receive expert, value-added assurance on your compliance framework and performance against internal procedures and regulatory inspections
Data protection – review your data protection framework and obtain advice on data security
Benchmarking – benefit from our extensive knowledge of current best practice and our unparalleled view of peer group practices.
If you would like to initiate an independent review of your risk and compliance framework or if you would like to commission a specific, focused review on your compliance arrangements, our dedicated team of experienced consultants can be contacted below.