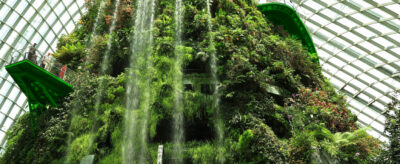 ESG Solutions
ESG Solutions
Waystone Compliance Solutions ESG Solutions team provides an advisory and analytics service designed to help investment managers to establish and enhance their ESG offering.
Waystone Compliance Solutions ESG team provides an advisory and analytics service designed to help investment managers to establish and enhance their ESG offering. Our highly-experienced ESG advisors have detailed knowledge of ESG standards, regulations and best practices across all major jurisdictions. We offer an unparalleled and comprehensive service that will ensure your business becomes ESG ready and remains at the forefront of developments to allow you to raise capital and continue to be successful.
What is ESG?
Environmental, Social and Governance (ESG) investing is an ethos that is reshaping the fund management industry. Its premise is that social responsibility should be at the forefront of investment decision-making and that ESG factors should be embedded within the culture of firms that manage investor capital.
Global regulators have begun to implement rules and defining frameworks to ensure that claims of 'ESG friendly' investment products meet specific criteria. The aim is to eliminate what has become known as 'greenwashing' – a practice of portraying an investment manager's activities and products as adhering to ESG standards, when they do not. This will increase the consistency and transparency of investment practices and provide a level playing field for investors when comparing alternative investment products.
US ESG regulatory response
As investor demand for climate and ESG information soars, the regulatory bodies have responded to the industry with guidelines. In particular, the SEC have responded with an all-agency approach, including:
the release of ESG Investor Bulletins,
the creation of the Climate and ESG Task Force in the Division of Enforcement,
enhanced focus on Climate-Related Risks as part of the 2021 examinations of investment advisers.
In April 2021, the SEC issued a Risk Alert following the Division of Examinations' review of ESG investing. The Risk Alert concluded by encouraging "market participants promoting ESG investing to clients, prospective clients, investors, and prospective investors to evaluate whether their disclosures, marketing claims, and other public statements related to ESG investing are accurate and consistent with internal firm practices. Additionally, firms should ensure that their approaches to ESG investing are implemented consistently throughout the firm where relevant, are adequately addressed in the firm's policies and procedures, and are subject to appropriate oversight by compliance personnel. Lastly, firms should also consider taking steps to document and maintain records relating to important stages of the ESG investing process."
The CFTC has established a New Climate Risk Unit to focus on the derivatives market's role in addressing climate-related risk and transitioning to Low-Carbon Economy.
The SEC's Office of Investor Education and Advocacy, the Commodity Futures Trading Commission (CFTC), the Financial Industry Regulatory Authority (FINRA), the National Futures Association (NFA), have issued an Investor Bulletin regarding ESG to raise awareness about the importance of investor education and protection.
In May 2022, the SEC proposed amendments to rules and reporting forms to promote consistent, comparable, and reliable information for investors concerning funds' and advisers' incorporation of ESG factors. Learn more here.
A comprehensive solution to meet ESG regulatory requirements
Waystone Compliance Solutions provides solutions to ensure investment managers can meet all of their ESG investing challenges at both the firm level and fund/product level. Our ESG solutions include: