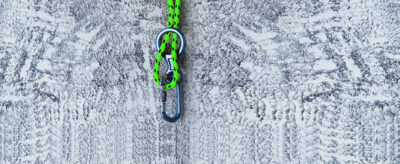 Global Cyber & Data Protection Advisory
Waystone Compliance Solutions is an ISO27001- certified consultancy company dedicated to delivering the highest quality of information security and data protection advisory and support services to its clients.
We offer our clients the strongest independent information security and data protection services globally. Our services are focused on helping our asset managers, the public and private sector, assess information security threats, identify weaknesses, implement a sustainable and pragmatic programme of information security improvements, and embed a security culture within an organisation.
All our services are tailored to meet the specific needs of our clients, taking into account each client's unique requirements, risk appetite, and culture.
Our Cyber & Data Protection Advisory Services
Cyber security solutions for fund boards
Cyber security is increasingly becoming a focal point for CBI and other global regulators. In response, we have established a dedicated cyber security solution. Similar to expertise sought from legal and audit professionals, cyber expertise should sit alongside these functions. Fund boards must ensure that they are well equipped to deal with cyber security issues. Our cyber security solution offers the following:
incident response planning and cyber crisis support
cyber awareness training for leadership teams and staff
policy review and development
penetration testing, social engineering, threat assessments/research
supply chain review/audit
DPO as a service
CISO as a service
GDPR assessments/assistance.
Data protection specialist services
As the regulatory and compliance landscape has evolved in the recent years, the responsibility has shifted to organisations to ensure that their systems and supply chains are performing as expected. Our team has developed a number of audit solutions for this scenario:
Cyber security testing and remediation
We are acknowledged by our clients for our technical expertise as well as our guidance and assurance from an information security perspective. The following services range from identifying specific vulnerabilities to addressing them on their own infrastructure:
Data Protection Services
Data protection training and awareness
Training and awareness programmes for staff throughout an organisation are key pre-requisites for both information security and data protection. There is also a need to ensure that those designing and developing new systems have this awareness at the earliest possible stage. Using its knowledge of current threats, we customise the content to reflect a client's experience and regulatory environment.
Project assistance
We are able to assist clients with significant projects such as the selection or development of new systems or securing certification for competitive advantage.
Supplier assessments
The constant challenge of maintaining the integrity of networks and information processing systems can only be met successfully when all stakeholders invest time and effort. This includes all parties in the supply chain and means assessing the status of your suppliers to ensure that all elements are up to standard.
Outsourced DPO, CISO, & ISA
For many organisations, it is simply not an option to invest in a dedicated, specialised resource for roles such as Chief Information Security Officer, Data Protection Officer, Information Security Architect, Chief Information Officer or Chief Technology Officer. We have designed an annual subscription service that is tailored to a client's specific needs for these services.
Assessments
To learn more about our cyber data protection solutions, get in touch with a Waystone Compliance Solutions representative today.