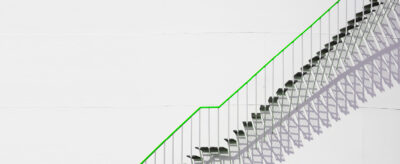 MAS Regulations & Compliance Training for Fund Managers
Fund management activities in Singapore are regulated by the Monetary Authority of Singapore (MAS) under the Securities and Futures Act.
Online Training Course
Entities engaged in these activities must either hold a Capital Market Services (CMS) Licence for fund management as a Licensed Fund Management Company (LFMC), Venture Capital Fund Manager (VCFM), be registered as Registered Fund Management Company (RFMC) or be expressly exempted from holding a CMS licence. Our training provides an overview of the fund management regime in Singapore and the business conduct requirements that are applicable to the fund managers. Fund management professionals will cover topics such as ethics, rules and regulations, in line with the standards set out in the Securities and Futures Act (SFA) for the regulated activity of fund management.
A participation certificate of 1. 5 hours will be provided to all attendees who attend the training. The training is to be conducted via webinar. Dial-in details and a link to the assessment will be sent nearer the training date.
MAS regulation training course outline
In general, the course will cover the following topics:
an introduction to regulatory framework
licensing requirements
responsibilities of senior management
financial requirements
business conduct requirements
AML/CFT, KYC and enterprise-wide risk assessment
marketing of funds
corporate governance and ethics
technology risk management and cyber security
case studies.
Course objectives
On completing this course, individuals will be able to:
understand a summary of ethics, rules and regulations applicable to regulated fund managers
obtain an overview of the regulatory framework and fund management licensing regime in Singapore
understand business conduct and financial requirements applicable to fund managers and fund management professionals
understand money laundering/terrorism financing risks faced by fund managers
understand a summary of customer due diligence obligations of fund managers
identify key risks such technology and cyber security risks applicable to fund managers.
Who should attend?
All officers and employees of currently or intending to be licensed, regulated fund management companies in Singapore, such as:
board of directors and senior management
compliance officers and managers
personnel involved in customer onboarding, investor relations and customer facing including client services management teams
all other employees.
Assessment and certificate
A certificate of 1.5 hours of supplementary CPD hours will be provided to those who complete the course and pass the assessment. The training and assessment will be conducted via webinar. Dial-in details and a link to the assessment will be sent in advance of the course.
Course format
The course is delivered by live webinar and runs for 90 minutes. PowerPoint slides will be shared after the training session.