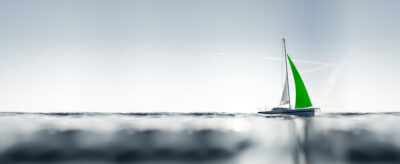 Variations of Permission
Do you have the right ADGM FSRA licence and regulatory permissions for your regulated business?
As your business in the Abu Dhabi Global Market ("ADGM") grows, and the Financial Services Regulatory Authority's (FSRA) regulations evolve, you may find that your current ADGM FSRA licence is no longer appropriate for your current business activities, your future business aspirations or your regulatory obligations. If this is the case, you may wish to consider a Variation of Permission (VOP), such as an upgrade, to your ADGM FSRA licence.
Choosing the right license option
The option that is right for your firm will depend on your current ADGM FSRA licence and the new business activity that you want to perform or the products you wish to offer. We can help you to identify the right course of action and project manage the process for you, leaving you free to focus on growing your business.
Our Variation of Permission Services
Our ADGM-based consultants have practical experience to assist you with:
considering what type of products, services and activities you want to offer and selecting the appropriate licence to apply for
updating your Regulatory Business Plan (RBP) to account for the additional business that will be undertaken
assessing your existing organisational controls including governance arrangements, staffing, technology, risk management and compliance
revising your financial projections to take into account the revenues and costs associated with the new activity or a reduced range of activities
developing your risk management framework
updating your compliance framework to account for the variation of permission or licence upgrade
preparing new policies, procedures and controls to support your new regulatory permissions or adjust to a reduced range of activities
assessing whether service level agreements and outsourcing arrangements need to be amended
completing the relevant ADGM FSRA application forms and preparing a sufficient case to present to the ADGM FSRA
implementing changes to client agreements
making related changes to your Articles of Association (AoA) and notifications to the ADGM
carrying out training for your employees to ensure they understand the new regulatory requirements.
Waystone Compliance Solutions can provide advice, guidance and support on specific elements of the application process, such as reviewing your systems and controls or developing your policies and procedures. Contact our Middle East Compliance Solutions team today to find the right way forward for your ADGM FSRA regulated business.