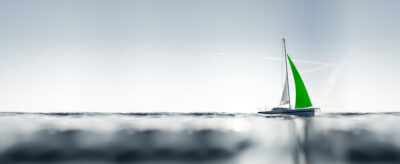 FinTech in the DIFC
Getting your FinTech Firm Authorised in the DIFC
We help FinTech firms grow from an idea to a fully-compliant regulated entity.
The FinTech Hive at DIFC is an accelerator programme aimed at technology companies with a product or service offering that benefits the financial services sector or the digital economy.
The FinTech Hive brings participants together with financial services companies and industry professionals to develop, test and adapt their tech offering to meet the growing demand for FinTech, RegTech and InsurTech solutions.
Do you qualify? Visit the FinTech Hive at DIFC for further details by clicking here.
What is an Innovation Testing Licence?
Certain FinTech Hive participants may need to be regulated if their offering involves the provision of a financial service.
The DFSA's Innovation Testing Licence (ITL) provides a regulatory framework for FinTech Hive participants with products or services that require regulatory supervision to develop and test their ideas under the protection of a restricted licence, subject only to the regulations appropriate during the testing phase.
ITL participants will not incur any ongoing regulatory costs nor is there a cost associated with the application for an ITL.
The DFSA invest time and effort into the ITL participants to understand the nature of new products in the market and formulate a sufficient regulatory framework.
Operating under the ITL should only be considered by firms intending to test their service. A number of restrictions will be placed on an ITL participant throughout the process. An ITL is granted for a limited period, usually 6-12 months. Restrictions may include limiting business to within the UAE only; limiting the number of clients a firm may engage and limiting the investment sizes of clients. However, subject to a developed regulatory framework being in place at the time of graduating from the ITL, participants will be able to apply for a full unrestricted license to provide financial services.
We are the sole compliance partner to the FinTech Hive at DIFC, and we actively contribute through their mentorship programme to the development and support of the FinTech Hive's participants. We draw on our deep regulatory background and the enthusiasm of our future-focused consultants to understand the FinTech Hive participants business or product and to guide them on their regulatory licensing requirements.
Our FinTech experts can discuss how we can support the launch of your FinTech idea in the DIFC as well as the process and application requirements for successful authorisation under the DFSA's ITL framework.