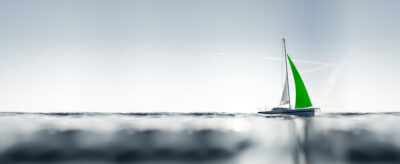 Variations of Permission and Endorsements
Are you considering a Variation of Permission or endorsement to your DFSA Licence? We'll help you identify the right course of action and manage the process for you.
As financial services regulations evolve and your business develops in the Dubai International Financial Centre ("DIFC") you may find that your current Dubai Financial Services Authority ("DFSA") licence no longer fits your current business activities, your future business aspirations or meets your regulatory obligations. If this is the case, you may wish to explore a Variation of Permission (VoP) or an endorsement to your DFSA licence.
Whether you need to apply for a VoP, such as a licence upgrade, depends on your current DFSA licence and the new business activity you want to perform or products you want to offer. Our Middle East Solutions team can help you to identify the right course of action for and project manage the process for you, leaving you free to focus on driving your business.
DIFC Variation of Permission requirements
A Variation of Permission (VOP) to your DFSA licence would require you to:
Consider what products, services and activities you want to offer and select the appropriate licence
Update your Regulatory Business Plan (RBP) to account for the additional business and associated changes to your governance, risk and compliance controls
Revise your financial projections to take into account revenues and costs, and any changes to your regulatory capital requirements
Review your risk management framework and consider additional risk management tools such as an IRAP or ICAAP
Update your governance and compliance documentation and prepare new procedures and controls to support your change in activities
Review the need for SLAs and outsourcing arrangements
Complete the relevant DFSA application forms
Consider changes to client agreements
Make related changes to your incorporation documents and notifications to the DIFC
Carry out compliance training for your employees to ensure they understand the requirements that apply to the new business activities.
Types of endorsements available to DFSA regulated firms
An endorsement to your existing DFSA Licence may be obligatory based on the financial services, products you offer, or prospective clients you wish to offer them to. An endorsement may also give you the opportunity to expand your offering. There are four types of endorsements available to DFSA Regulated firms:
Carrying on Islamic business either as an Islamic financial institution or by operating an Islamic window
Carrying on authorised financial services with or for retail clients
Holding or controlling client assets or insurance monies
Carrying on the financial service of insurance intermediation relating to long-term insurance.
Our DIFC-based consultants can provide a full range of assistance from advice, guidance and support on specific elements of the application process through to full project management.
How Waystone compliance solutions can help
If you would like to apply for a Variation of Permission for your DFSA Licence, our Middle East Compliance Solutions team can help you:
Identify the right DFSA licence change for your business
Identify and prepare the relevant DFSA application forms
Update your existing governance, risk and compliance frameworks
Develop new and bespoke client assets or Islamic financial business policies and procedures to support your application for an endorsement, if applicable.
Contact our team today to find the right way forward for your DFSA-regulated business.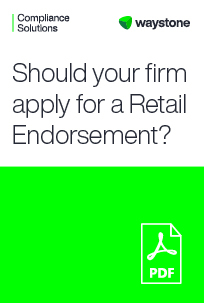 Should your firm apply for a Retail Endorsement?
The majority of authorised firms in the DIFC do not hold a Retail Endorsement on their licence. As such, it is necessary for these firms to perform client classification procedures in accordance with DFSA regulations to confirm that the prospective client meets the requirements to be classified as a professional client.
Download our guide to gain regulatory insight on DFSA-regulated firms