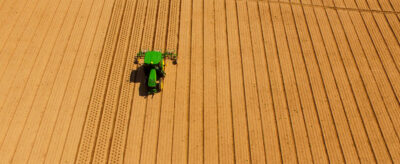 Financial Crime
As a result of FATF's 40 recommendations, in recent years, governments around the world have been busy enhancing legislation, regulation, and oversight to combat money laundering and terrorist financing.
These regulations were once focused on financial services firms, however, are now impacting a wide range of businesses.
These rules are designed to ensure that all firms put in place robust systems and controls to identify and prevent money laundering taking place, and to ensure that they do not facilitate sanctions breaches. Organisations are required to ensure that all staff are aware of the importance of these controls and how to implement them.
Supervisory authorities can impose severe penalties on businesses, senior management and individuals that fail to implement proportionate controls to the risks the business face. These penalties apply even if no money laundering has taken place, thereby ensuring that this is an area that every organisation must treat with the utmost importance.
Our financial crime prevention services can provide you with the assurance that you are adequately managing the associated risks of financial crime in line with regulatory requirements. Many of our clients use our services to augment, advise and scale their compliance team. We can provide you with a tailored service based on the following elements of support:
design and implementation of your AML/CTF framework
preparation of firm-wide AML/CTF risk assessment
preparation of sanctions risk assessment
financial crime policy review and policy creation
provision of AML/CTF audits
client file reviews and remediation
MLRO support retainer
transaction monitoring support
ongoing KYC/CDD support
sanctions framework reviews
SAR reporting framework
FCA financial crime reporting (REP-CRIM)
AML/CTF training.
Who do we support?
We have a wide range of clients that rely on us to support them with their AML/CTF obligations. Our consultants work with clients across a number of industries, meaning we will be able to help you with your AML/CTF requirements, regardless of what sector you are in. We support firms in the following sectors:
financial services
Annex I financial institutions
payment services
real estate
letting agency
accountancy
gambling
legal
safe custody service
high-value dealers
art dealers.
If you would like to discuss your requirements further, please get in touch using the contact form below.