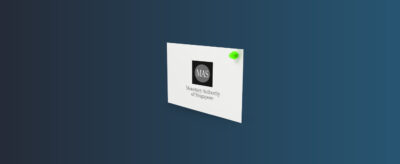 The latest MAS enforcement actions
The Monetary Authority of Singapore has taken action against individuals for conducting regulated activities in Singapore without holding appropriate licenses.
It is paramount to seek professional advice to navigate the complex regulatory space in Singapore. Seeking advice prevents one from conducting regulatory breaches such as conducting regulated activities without holding appropriate licences or exemptions in Singapore.
Money-Changing & Remittance Businesses Without Valid Licenses
8 July 2022 – MAS penalises Mr Go Choo Huat for carrying out money-changing and remittance businesses without valid licences
The Monetary Authority of Singapore (MAS) has imposed a composition penalty of $70,000 on Mr Go Choo Huat, for carrying on a money-changing and remittance business in November 2015, without the requisite licences.
To view the circular, please click here.
Fund Management Without a Capital Markets Services License
15 July 2022 – Court Convicts Ms Lee Ying Hui for Carrying on Fund Management without a Capital Markets Services Licence
Ms Lee Ying Hui (Lee) was today convicted and fined $20,000 for carrying out fund management business without a capital markets services licence.
To view the circular, please click here.
Waystone Compliance Solutions has a deep understanding of the licensing and registration guidelines in Singapore, get in touch with us today to learn more.