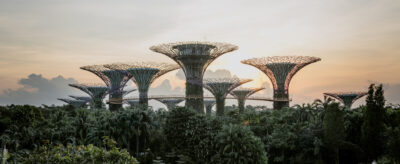 Establishing a local company in Singapore
Singapore has a vibrant and diverse local business economy, with companies across a range of sectors contributing to the country's economic growth and prosperity.
These companies bring innovation, entrepreneurship and creativity to the market; creating products and services that cater to the needs of both local and international customers.
One key factor that has contributed to the success of these local companies is Singapore's business-friendly environment. The government has implemented policies and initiatives to support entrepreneurship and innovation such as tax incentives and grants for start-ups. In addition, Singapore has a well-educated and highly-skilled workforce, with a strong focus on science, technology and engineering. Singapore's strategic location, excellent infrastructure, and access to international markets make it an attractive destination for companies looking to expand their operations in the region and for entrepreneurs to start and grow their businesses. It is therefore no surprise that Singapore is one of the top destinations for business incorporation in the world.
As a result, Singapore's local business scene is thriving and dynamic, with a range of companies driving innovation and growth in key sectors such as technology, finance, and logistics. These companies are not only contributing to the country's economic development but are also making a significant impact on the global stage.
How to Set up a Local Company in Singapore
We have set out below the steps to be followed, in order to set up a local company in Singapore:
Establishing a local company in Singapore can be a straightforward and hassle-free process, allowing you to enjoy the benefits of operating in a business-friendly environment with a stable economy and highly-skilled workforce.
By following the necessary steps outlined above, such as choosing a legal structure, registering your business, obtaining necessary licenses and permits, opening a corporate bank account and complying with employment and tax laws, you can set up a successful business in Singapore.
How can Waystone Compliance Solutions help?
Our team of experienced APAC compliance professionals have a deep understanding of the rules, guidelines and processes in relation to setting up a local company in Singapore.  We assist clients from initial business set up to maintaining all ongoing regulated activities.
Please reach out to your usual Waystone Compliance Solutions representative to find out more about how we can assist you to set up your business and ensure compliance with Singapore's regulatory obligations.