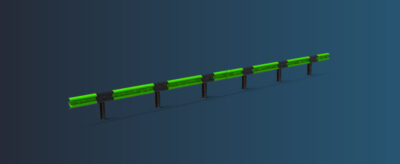 Hedge Funds for Singapore Fund Management Companies
Fund Management Company – Singapore Series, Hedge Funds
A Fund Management Company is a business in which licensed or registered fund managers manage the wealth of affluent individuals and/ or large corporations. Fund managers are responsible for coming up with an investment strategy using their clients' funds to provide greater returns on their portfolio.
Although these fund management companies usually target the rich, there also exists retail fund management companies that provide similar services for the common man. This is usually done via a fund vehicle that pools proceed from the retail market. This pooled amount is then used to invest in stocks, bonds or other assets, in accordance to the decided mandate.
Fund managers are expected to have the knowledge and expertise in the field of asset management to come up with a profitable strategy for their client. For this reason, the Monetary Authority of Singapore (MAS) has set a minimum standard of qualifications required, such as completing the A-Level (or equivalent), having a finance or accounting degree, and passing the CMFAS and any other relevant requirements necessary to carry out fund management.
There are several underlying instruments and different strategies that a fund manager can choose from in order to generate returns for its investors. One of these strategies will be based on hedge funds, as discussed below in this chapter of our series.
Hedge Funds
Hedge funds are a type of investment that aim to maximize investor returns via aggressive active management. They usually involve a much higher risk than other types of investments. The MAS identifies a hedge fund based on the following but not limited to criteria:
Strategies that use leverage, short-selling, arbitrage, derivatives and
Investment in asset classes that aren't mainstream e. investments other than bonds, listed equities and cash
Key characteristics of hedge funds
1. Only open to accredited or qualified investors
Investors have to meet certain requirements; their net worth needs to be a minimum of S$2 million (excluding property value) or have evidence of having earned S$300,000 or more in the past 12 months. This is because fund managers deal with large sums of money and it involves high risk, making it extremely difficult for the average person to continue with his life if the hedge fund is to fail. In addition to that, fund managers will have to spend a lot of time and effort keeping the layperson informed about the investing strategies adopted and on the mechanics of these. However, in the case of accredited and institutional investors who are deeded to be 'sophisticated', fund managers are able to assume that they are accountable to clients who are well aware of the risks of fund management.
2. Wider variety of investment options available
Hedge funds allow fund managers to make any investment of their choice, whether it be stocks, real estate, land etc. Whereas, on the other hand, mutual funds can only invest in stocks and bonds.
3. Higher Risk
Hedge funds aim to generate higher returns on capital via aggressive management technique and may include the use of low liquidity investments, leverage & derivatives.
4. Organisational Structure
These are usually limited partnerships set-up between Fund managers and investors which make funds investments in equities, bonds, options (derivatives) and other securities. As such, a hedge fund structure form with two tiers. One investment manager will take control of operations for the fund, while the other, as the limited partner or investor, can make investments into the fund.
5.Fee Structure
Generally, the fee is split into two components: the management fee and performance fee. The management fee is usually mandatory and payable on a periodic basis, whereas the performance fee is based on the profits yielded from the portfolio managed by the fund manager. A common fee payment structure is the 'Two and Twenty' whereby the client pays a 2% of total asset value as management fee and 20% performance fee on any profits earned.
6. Domestic (Onshore) vs Foreign (Offshore) funds
According to Singaporean Law, there are two classifications of hedge funds, domestic and foreign. Offshore funds are established in jurisdictions outside Singapore. Domestic funds can be provided to both, offshore and onshore individuals whereas offshore funds can only be provided to domestic residents of Singapore upon the MAS's discretion.
Requirements to set up a fund management company to carry out the business of managing a hedge fund
To carry out any kind of fund management in Singapore, you need to be either a Registered Fund Management Company or Capital Markets Services Licensee (CMSL), both of which are governed by Monetary Authority of Singapore (MAS)
The regulations for registration, licensing and conduct of business of such fund management companies have been outlined by the MAS in the 'Guidelines on Licensing, Registration and Conduct of Business for Fund Management Companies [Guideline No. SFA 04-G05].
Tabular Summary
Requirements

CMSL – Licensed FMC
Accredited Investor (A/I)

RFMC

Amount of Assets under Management
Above S$250 million
Maximum of S$250 million
The number of Directors & Experience
Minimum of 2 Directors with more than 5 years relevant industry experience. At least 1 must be Executive and Singapore-resident.
Minimum of 2 Directors with more than 5 years relevant industry experience. At least 1 must be Executive and Singapore-resident.
Minimum Base Capital Requirements
S$250,000
S$250,000
Investor Type
Accredited and Institutional only (no Retail)
Limited to Qualified Investors
Number of Investors
No Limits- Accredited Investors or Qualified Investors
Maximum of 30 investors (which may include up to 15 funds)
Compliance Arrangements
This function can be outsourced if the AUM is less than S$1 b.
Can be outsourced as per complexity and scale of business
Professional Indemnity Insurance
Encouraged to be maintained
Encouraged to be maintained
Reporting requirements
Annual and Quarterly
Annual
Risk-Based Capital Requirements
120% of Operational Risk Requirements
None
How will Argus help?
Argus provides the full spectrum of services for Compliance of Fund Management Companies. Our dedicated regulatory compliance team comes with extensive knowledge, diverse experience and ability to react fast. This enables clients to rely on us in this manner so much so that we are an extension of their team.
We can help you with the following: