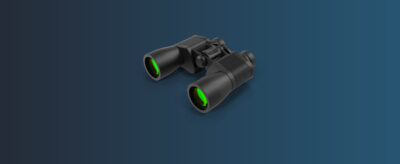 Regulatory Outlook and Trends for 2023
MAS Priorities for 2023
Corporate Disclosures
MAS will enhance effectiveness in pursuing corporate disclosure breaches, including collaboration with key regulatory and enforcement partners.
Focus on Corporate Finance Advisory Firms and Fund Management Firms
MAS will be stepping up its focus on corporate finance advisors and fund management companies who fail to comply with business conduct requirements.
Stronger Enforcement Actions
MAS will be looking to take stronger enforcement actions against financial institutions for serious lapses in AML/CFT systems and controls.
Investor Protection
MAS will be studying options to enhance investors' recourse for losses due to securities market misconduct.
Senior Management Accountability
MAS will look to strengthen its focus on holding senior managers accountable for breaches by the financial institutions or subordinates.
Key Trends
Sustainability
Environmental, Social and Governance (ESG) will continue to be a main trend for financial institutions in 2023. MAS issued Circular CFC Disclosure and Reporting Guidelines for Retail ESG Funds which took effect 1 January 2023. Disclosures and Reporting guidelines will apply to retail ESG funds.
MAS issued an Information Paper on Environmental Risk Management (Asset Managers) (Information Paper) which complements the Guidelines on Environmental Risk Management for Asset Managers that took effect June 2022. Asset managers should ensure adherence to the Guidelines.
Several Government initiatives have been taken to continue this trend which includes the Singapore Green Bond Framework, SGX Climate Disclosure Platform and Singapore Green Plan 2030.
Business Continuity Management
MAS released new Business Continuity Management ("BCM") Guidelines after two rounds of public consultations. The emphasis is on identifying 'critical business services' and 'critical business functions', establishing service recovery time objectives, end-to-end dependency mapping, and conducting a BCM audit. Financial institutions are required to adhere to new BCM guidelines by 6 June 2023. A first BCM Audit should be completed by 6 June 2024.
NEW MAS System
MAS-FI Transaction Platform called MAS-Tx was made live on 11 January 2023.  This new platform consolidates financial institutions' regulatory transaction data across different MAS systems in a single place. This allows financial institutions to view their upcoming tasks, retrieve past transactions and navigate to submission channels from a single place.
Revised Misconduct Reporting Notices
MAS issued consultation paper on Revised Notices on Misconduct Reporting Requirements in 2022, setting out legal amendments to the current SFA 04 -11 Notice on Reporting of Misconduct of Representatives by Holders of Capital Markets Services Licence and Exempt Financial Institutions ("Notice"). MAS looks to amend the reportable misconduct categories, use prescribed templates for submission of details of investigations relating to representatives' reportable misconducts, amend reporting timeline to MAS, expand the applicability of the Notice to many more financial institutions and requirement for financial institutions to provide representatives with copies of the misconduct report. Actual implementation date of Notice is yet to be published.
Change to Fair Dealing Guidelines
MAS is proposing amendments to the Guidelines on Fair Dealing to widen the scope of application to include all products and services offered by financial institutions to their customers and incorporate key principles and guidance on the fair treatment of customers at various stages of the customer journey. The consultation paper was released in December 2022 and ended on 8 February 2023.