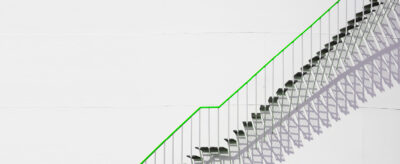 AML and CFT Training Programme
An IBF-accredited online training course, this Anti-Money Laundering (AML) and Countering the Financing of Terrorism (CFT) training programme introduces the basic concepts, knowledge of current trends in Singapore and the steps to take to reduce AML/CFT risks within financial organisations.
Identify and Manage Money Laundering Risk
Money laundering and terrorism financing continues to pose a major risk to financial institutions and the financial market. Across the globe, financial institutions are faced with an increasingly threatening landscape. Complex challenges, developments in technology, increased digitalisation of services, surge of regulatory pressure and increasing amount of data are accentuating the need for financial institutions to implement an effective AML/CFT compliance framework.
This IBF-accredited training programme equips learners with current knowledge of developments and trends in the AML/CFT space in Singapore, provides an introduction to understanding the basics of AML/CFT, and sets out the steps to take to reduce AML/CFT risks within their organisations.
This course is delivered virtually during a 90-minute live webinar.
AML/CFT training course outline
The course will cover the following topics:

what is money laundering?
money laundering processes and techniques
Singapore laws and international standards
stages of money laundering
understanding AML/CFT risks within organisations
who is responsible for AML/CFT?
key overview of regulatory provisions including offences and penalties
enterprise-wide risk assessment
customer due diligence
ongoing monitoring
suspicious transactions monitoring and reporting
record-keeping
training.
Course objectives
learn to define money laundering and terrorism financing and recognise key stages and common techniques used by money launderers
understand the purposes and methods of money laundering and terrorism financing activities
understand money laundering/terrorism financing risks faced by companies
understand minimum MAS requirements for regulated companies with regards to AML/CFT
gain a general understanding of conducting due diligence checks, AML screenings and risk assessments for customers
understand suspicious transactions reporting requirements.
Course instructor
Nithi Genesan has over 15 years of regulatory and compliance experience in the financial sector. She holds a Master's degree in Applied Finance from the Manchester Business School, an International Compliance Association Diploma, and is a graduate from the National University of Singapore.
Nithi is an experienced compliance trainer, conducting training for institutions ranging from asset management entities to large banks. This includes, working with the Institute of Banking and Finance (IBF) to obtain accreditation for compliance training courses in Singapore, and working with Chartered Alternative Investment Analyst (CAIA) Association to establish compliance training.
Who should attend?
All officers and employees of licensed, regulated fund management companies in Singapore, such as:
board of directors and senior management
compliance officers and managers
personnel involved in customer onboarding, investor relations and customer-facing including client services management teams
all other employees.
Assessment and certificate
A certificate of 1.5 hours of supplementary CPD hours will be provided to those who complete the course and pass the assessment. The training and assessment will be conducted via webinar. The dial-in details and the link to the assessment will be sent in advance of the course.
Course format
The course is delivered by live webinar and runs for 90 minutes with 60 minutes for the main course with case studies and a further 30 minutes for the assessment. PowerPoint slides will be shared after the training session.
IBF subsidy
Eligible individuals will be able to pay subsidised fees for our training course. Please refer to IBF's Financial Training Scheme for more details.