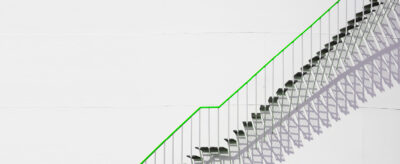 Payment Services Act Training
Our Payment Services Act (PSA) training courses provide an overview of the PSA, its licensing requirements, financial and operational requirements as well as business conduct requirements post licencing.
Understand the Rules & Regulations of the Payment Services Act
This training programme aims to provide an introduction to the PSA and equip Payment Service Providers in Singapore with knowledge of the various rules and regulations as set out in the PS Act. The training intends to cover pre licensing compliance requirements as well as post licensing compliance requirements.
PSA training course outline
This course covers the following topics:
Introduction to regulatory framework
PSA Licensing requirements
PSA Licensing process
Business conduct requirements
Enterprise-wide risk assessment requirements
Technology risk management and cyber security
Q&A
Course objectives
Obtain an overview of the Payment Services Act and key legislations
Understand categories of licensing and activities
Understand Licensing requirements and process
Gain understanding of business conduct requirements

Compliance arrangements
Safeguarding measures
Interoperability Powers
Disclosure requirements

Understand summary of Anti-money laundering/Countering of Financing of Terrorism (AML/CFT) requirements
Obtain key knowledge on technology, cyber security requirements
Obtain overview on how to address enterprise-wide risk assessment
Obtain an overview of regulatory returns
Who should attend?
All officers and employees currently licensed or intending to be licensed under the PS Act in Singapore such as:
Board of directors and senior management
Compliance officers and managers
Personnel involved in customer onboarding, investor relations and customer facing including client services management teams
Personnel involved in technology risk management/cyber security
All other employees
Assessment and certificate
A certificate of 1.5 hours of core CPD hours under both Securities and Futures Act ("SFA") as well as Financial Advisers Act ("FAA") will be provided to those who complete the course and pass the assessment.
A passing mark for the quiz is 12 out of 15 MCQ questions.
The assessment will be completed in participants' own time within 5 business days after the training session. Participants will be able to have 2 tries to pass the assessment. The assessment takes around 30 minutes to complete.
Course format
The PSA training is conducted via Live Webinar – the dial-in details and the link to the assessment will be sent nearer the training date.
Have a question about our training courses? Contact our APAC Compliance team today.