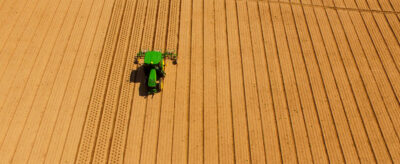 Prudential rules and regulations
Financial reporting rules are complex and apply across the board, from the largest global institutions to the sole trader. For smaller companies it can be difficult to keep up with the nuances of regulatory reporting.
The risk of failing to complete, or inadequately completing, prudential returns can not only lead to routine fines but also alert the regulator to internal failures at an organisation. It is the case that some organisations are not sufficiently knowledgeable of the financial rules, therefore taking actions that inadvertently jeopardise their financial resources. With expertise across many sectors, we can help you to utilise your capital efficiently and avoid inadvertently breaching capital adequacy requirements.
We manage the entire regulatory reporting process for you, freeing up your resources and ensuring your reports meet the regulator's requirements. Reports are prepared over RegData (the FCA's reporting platform) for clients to review and submit and meet their reporting deadlines. We currently assist the following types of authorised firms with prudential supervision:
Article 3 firms
IFPR (Investment Firms Prudential Regime) firms as follows:

Brokerage firms dealing on a proprietary, as well as matched principal basis,
Firms conducting combination of MiFID with UCITS and AIFMD activities categorised as CPMI (Collective Portfolio Management
Investment) firms
Investment management firms
Firms with advising and arranging permissions that choose to remain in MiFID.
We provide guidance and assistance on the following:
Regular quarterly financial reporting
Capital structuring to enable firms to meet their capital adequacy and liquidity requirements
Governance and risk management frameworks and the documentation of ICARA (Individual Capital Adequacy and Risk Assessment) applicable to all IFPR firms
Concentration risk management
Consolidation impact assessments.
If you would like to discuss your requirements further, please get in touch using the contact form below.