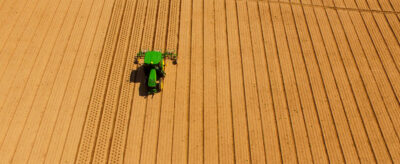 The Capital Requirements Directive IV (CRD IV)
Get expert advice & support for your CRD IV obligations
What is the Capital Requirements Directive IV?
The Capital Requirements Directive IV (CRD IV) is an EU legislative package that contains prudential rules for banks, building societies and investment firms.
CRD IV was implemented in the UK through EU Regulation with effect from 1 January 2014. The FCA has implemented these rules via the IFPRU section of the FCA Handbook.
Intended to implement the EU Basel III agreement, CRD IV includes enhanced requirements for:
the quality and quantity of capital
the basis for new liquidity and leverage requirements
rules for counterparty risk
macroprudential standards including a countercyclical capital buffer and capital buffers for systemically important institutions.
CRD IV also makes changes to corporate governance rules, including remuneration and introduces standardised EU regulatory reporting (FINREP).
Who does CRD IV apply to?
Firms affected by CRD IV regulation include:
brokerage firms
sole traders
broker-dealers
commodities traders
spread betters
asset managers.
How can Waystone Compliance Solutions assist you with your CRD IV obligations?
If CRD IV applies to your firm and you are uncertain as to how it affects you, contact our prudential specialists for expert practitioner advice and support, including:
advice on how the requirements impact a firm as driven by its Part IV permissions
advice on formatting templates for capital adequacy computations in line with RTS (Regulatory Technical Standards)
advice and assistance on preparation of specific documentation (ICAAPs, remuneration and liquidity policies)
preparing prudential returns in the requisite XBRL format.
We will review your firm's compliance with this regime and advise you on improvements to your control framework and policies and procedures.