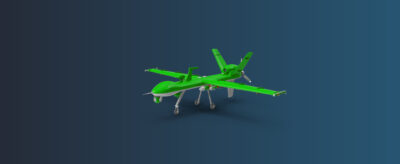 Singapore – Terrorism Financing National Risk Assessment 2020
In 2020, Singapore conducted a Terrorism Financing (TF) National Risk Assessment (NRA). The TF NRA was the culmination of knowledge and input from appropriate authorities over the past few years, including the private sector and academia. It sought to deepen the understanding by law enforcement agencies, supervisors/regulators and the private sector of Singapore's key TF threats and vulnerabilities, so that appropriate prevention and mitigation measures may be taken.
TF NRA 2020 Findings
The TF NRA examined the overall terrorism threat and vulnerabilities and produced the following findings:
Singapore continues to be exposed to TF threats posed by terrorist groups both regionally and internationally, in particular the propensity for individuals in Singapore to be radicalised.
Singapore's status as a financial and transport hub and its proximity to countries exposed to terrorism activities, as well as the ease of accessing money transfer and banking services, make the country inherently vulnerable to terrorism threats.
Singapore authorities are conscious of the terrorism threats and take a governmental approach to combatting them. Law enforcement agencies have strong capabilities to counter terrorism financing. Risk awareness and understanding of terrorism threats to Singapore has improved, and government and private sector entities should continue to work together to incorporate the TF NRA findings in their risk-based approach to countering TF.
Click here to view the Terrorism Financing National Risk Assessment document in full.
How Waystone Compliance Solutions Can Help
Financial institutions are required to factor in NRA when conducting enterprise-wide risk assessment. It is recommended that financial institutions take steps to factor in the changes reflected in recent NRA when conducting their own enterprise-wide risk assessment. If you have any questions about this topic or would like to discuss this further, please reach out to our APAC Compliance team today.