The California Privacy Rights Act – what it means for consumers and businesses
The California Privacy Rights Act (CPRA) is a privacy law that was passed in California in November 2020 and came into effect on 1 January 2023.
It will be enforceable from 1 July 2023 and builds on the California Consumer Privacy Act (CCPA), providing additional privacy rights and protections for California residents. The CPRA expands and strengthens the privacy protections of the CPPA.
The implications of CPRA are significant for businesses and consumers alike. We have set out below some of the key implications of CPRA:
How Waystone Compliance Solutions can help
Overall, the implications of CPRA are complex and far-reaching, as it enhances privacy protections for consumers and increases the obligations and potential liability for businesses.
For more information on how cyber and data protection team can help you navigate through the CPRA ahead of its enforcement date, please contact us.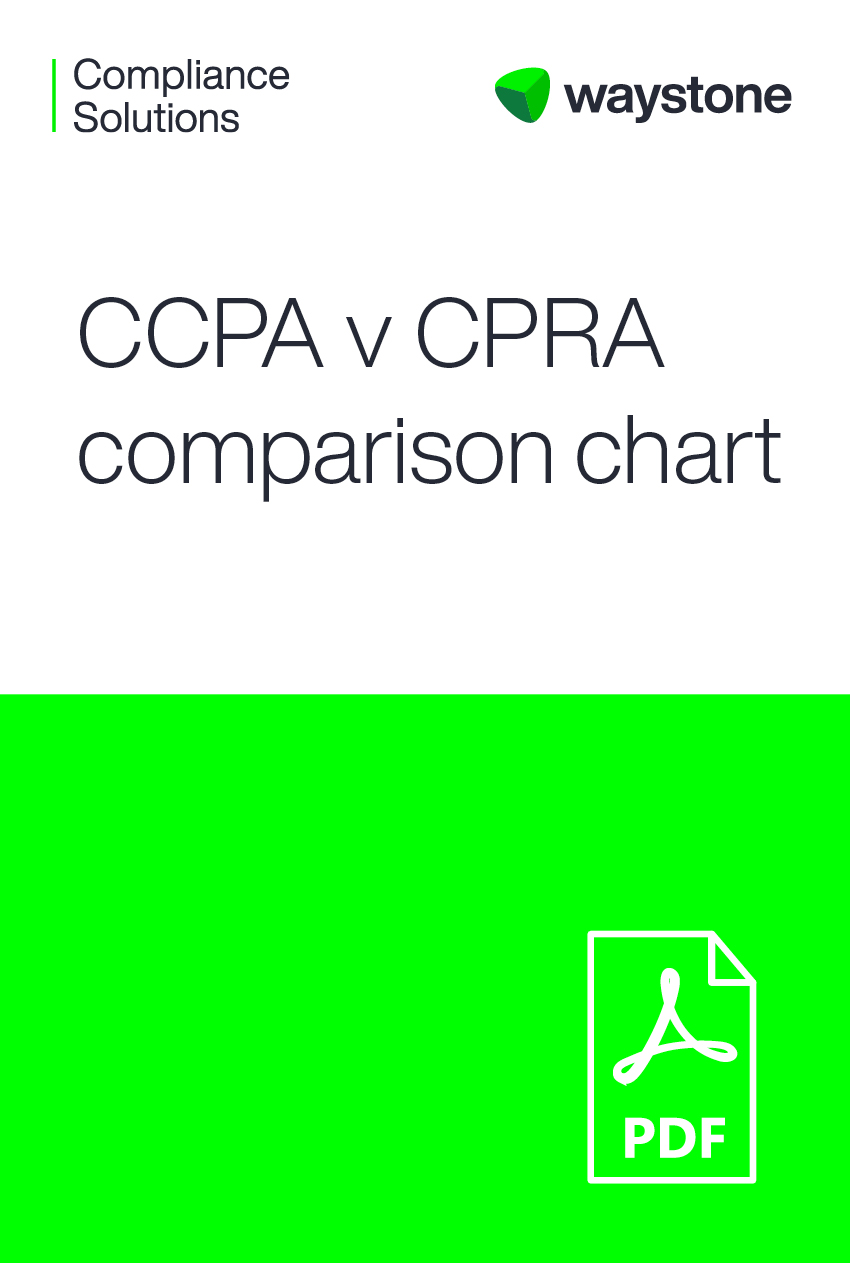 CCPA v CPRA comparison chart
The CCPA v CPRA comparison chart highlights the evolution of privacy regulations in California. While the CCPA introduced privacy rights and obligations, the CPRA further enhances consumer privacy protections, expands rights, and establishes a comprehensive data protection framework in the state.