Are you prepared for the FCA's new Consumer Duty?
The FCA's Consumer Duty Implementation Plan deadline of 31 October 2022 is fast approaching.
Waystone Compliance Solutions has prepared a comprehensive toolkit that will guide you through the complexity of the FCA's Consumer Duty.
The toolkit includes:
Implementation Plan Template and Guide
Consumer Duty Rules Mapping
Heat Map and Gantt Chart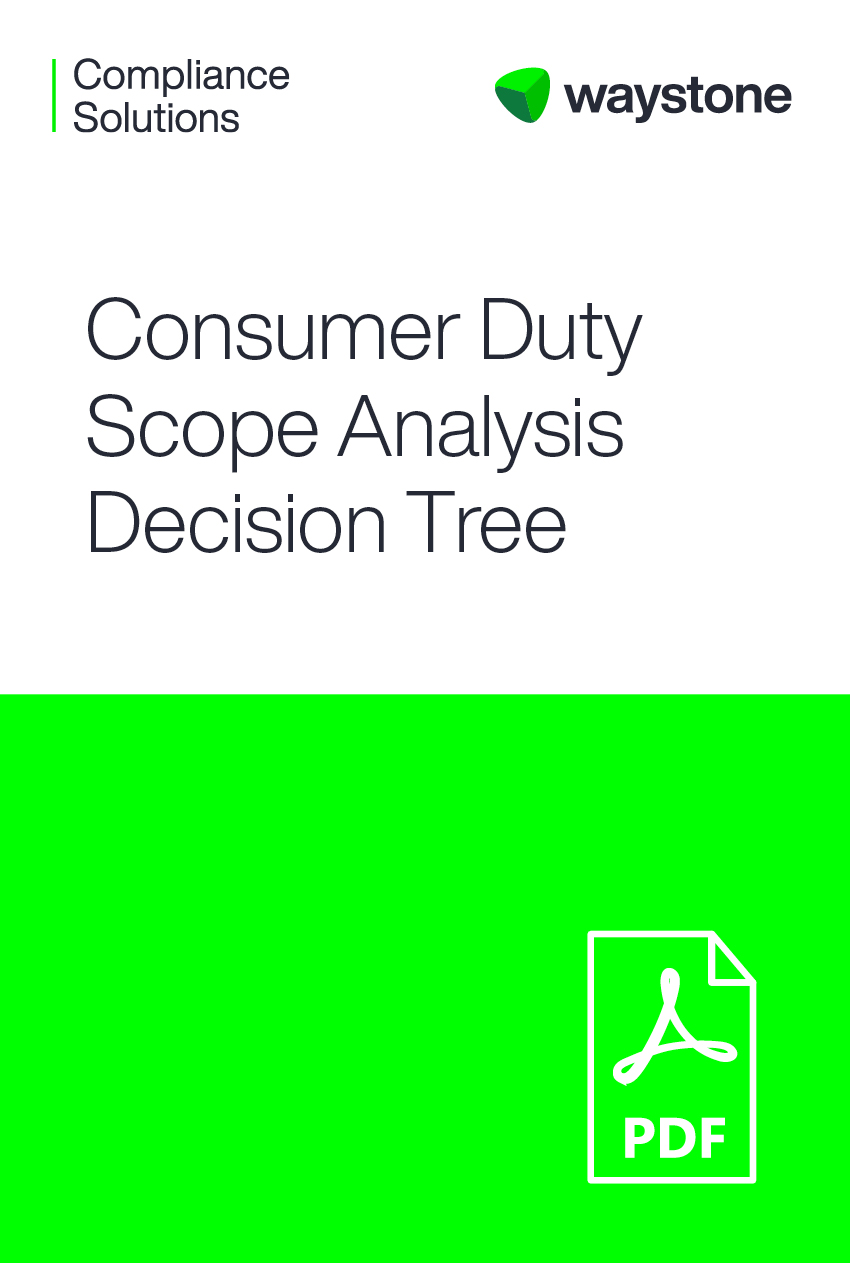 Consumer Duty Scope Analysis Decision Tree
Find out if your firm will be affected by using our complementary Consumer Duty Decision Tree.
To find out more about our Consumer Duty Toolkit and how we can help you, please reach out to our UK/EU compliance solutions team today.