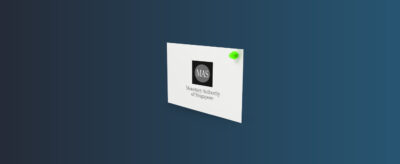 MAS provides an update on major investigations and highlights enforcement outcomes
The Monetary Authority of Singapore (MAS) recently provided an update on major investigations pertaining to high-profile cases in Singapore.
The report shed light on action taken against financial institutions as well as individuals for breaches of laws and regulations.
The report gave insights into the following:
MAS is taking less time to close investigations into financial breaches
various actions were taken by MAS for an 18-month period, both on individuals as well as financial institutions
a new segment illustrates high-profile cases that were investigated such as Hyflux and Envy Global
MAS' top four priorities for 2022 and 2023.
The report revealed that a total of S$2.59 million in financial penalties and compositions were imposed against one person and 16 financial institutions of which S$2.4 million were control breaches relating to money laundering or financing terrorism.
It is useful for financial institutions to take note that MAS is focusing its attention on these key areas:
For further details on the report, please click here.
To learn more about our APAC compliance services, contact a Waystone Compliance Solutions representative today.