UAE Outsourcing and Support:  Independent Non Executive Director Services
Waystone Compliance Solutions offers its clients operating in the financial centres of the DIFC and the ADGM various
outsourcing options
.
Within the financial centres of the DIFC and the ADGM, many organisations choose to outsource their key functions to ensure they receive the level of expertise required without the financial burden of a full-time resource, which is sometimes not required depending on the size and complexity of the operation.
Waystone is pleased to advise its clients that it is now able to provide Independent Non-Executive Directors to UAE regulated financial institutions and these services will include the following:
preparation for, and attendance at, four board meetings per year
providing regulatory and strategic business advice on a broad range of issues
providing additional ad hoc support to the Board on request, subject to an additional fee.
Our team of Independent Non-Executive Directors comprises our most senior consultants, offering extensive experience operating in C-Level capacities in firms both in the region and internationally.  Working in an advisory capacity, the Independent Non-Executive Director can advise on processes, controls and corporate governance and act as a sounding board, using a vast skill set gained from many years of working with firms and alongside the regulators within the UAE.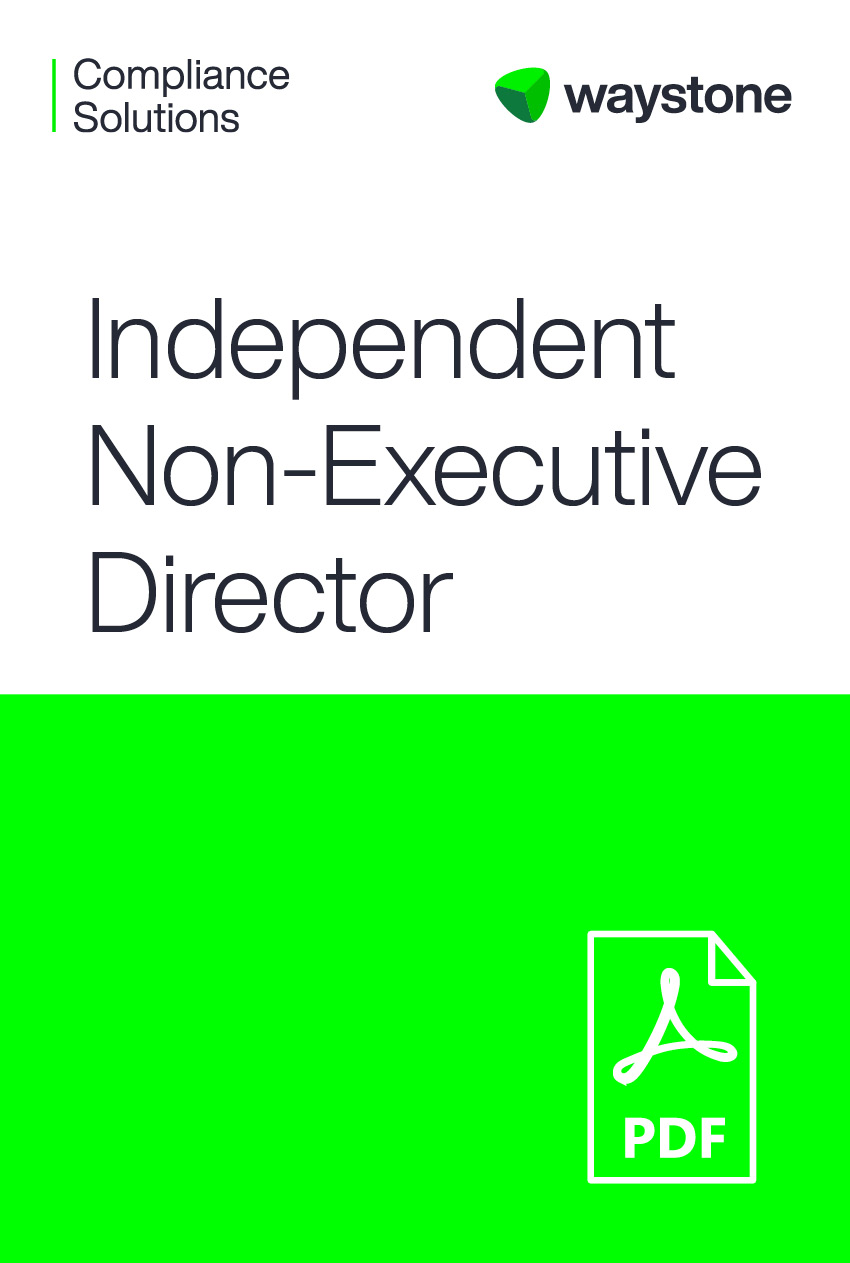 Independent Non-Executive Director
High-quality, corporate governance through experienced, independent professionals, supported by advanced governance technology.