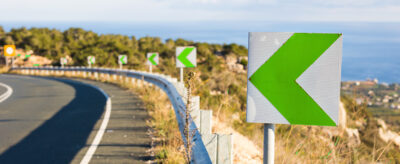 FCA publishes its multi-firm review of Consumer Duty implementation plans
On 25 January 2023, the Financial Conduct Authority (FCA)
published
its multi-firm review of Consumer Duty implementation plans.
The new Consumer Duty rules and guidance, which were published by the FCA in July 2022, represent a paradigm shift in the FCA's expectations for all firms involved in the retail customer distribution chain. In these rules, the FCA had set out expectations that by 31 October 2022, boards or equivalent management bodies should have agreed, challenged and signed off their plans for implementing the duty.
Areas of Improvement for Consumer Duty Implementation Plans
The FCA has reviewed the implementation plans of larger 'fixed' firms, which have a dedicated supervision team at the FCA, where it believes they are substantially in scope of the Duty. The FCA has found that, although it has identified many examples of good practice, more work is required in the following areas:
Effective prioritisation: Some plans do not make clear what the basis was for prioritising some implementation work ahead of other aspects. Firms should make sure they are prioritising appropriately, focusing on reducing the risk of poor consumer outcomes and assessing where they are likely to be furthest away from the requirements of the Duty.
Embedding the substantive requirements: Some plans were high level and suggested firms may have considered the requirements superficially or are over-confident that their existing policies and processes will be adequate. The FCA urges firms to carefully consider the substantive requirements of the Duty, as set out in its final rules and guidance. Firms should ensure that, when they are reviewing their products and services, communications and customer journeys, they identify and make the changes needed to meet the new standards.
Working with other firms: Some plans gave little focus on sharing information with other firms in the distribution chain in order to implement the Duty on time. Firms may need to accelerate their work on this important aspect of implementation.
The FCA expects boards and management bodies to focus and provide challenge in the three key areas above before the implementation deadline on 31 July 2023, as well as the wider points detailed in the 'key findings' section of the review.
Next Steps
In terms of next steps, the FCA will soon be sending a survey to a sample of firms to understand the progress they are making in implementing the Duty and will carry out targeted engagement with smaller firms.
Waystone Compliance Solutions has prepared a comprehensive toolkit that will guide you through the complexity of the Consumer Duty. This includes a series of Regulatory Guides which enable firms to provide guidance to the various teams in implementing the Consumer Duty.
If you would like an assessment of how the Consumer Duty impacts your firm, please get in touch with our UK/EU Compliance Solutions team of experts.