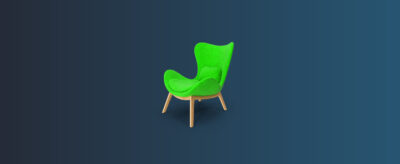 Introduction to MAS Regulations for Payment Services Providers in Singapore
The
Payment Services Act (PS Act)
which was introduced in Singapore provides a new framework for regulating payment systems and payment service providers. Its intention is to strengthen consumer protection and promote confidence in the use of the e-payments and systems.
The PS Act widens MAS' regulatory scope to address new risks posed by existing payment services and includes new payment services.
Under PS Act, there are three types of licenses that a person can apply for; namely (a)money -changing licence, (b) standard payment institution; and (c) major payment institution licence.
The training provides an overview of the PS Act, licensing requirements, financial and operational requirements as well as business conduct requirements post licensing. The training aims to provide an introduction to the PS Act and equip professionals of the payment services industry knowledge of various rules and regulations as set out in the PS Act. The training intends to cover pre licensing compliance requirements as well as post licensing compliance requirements.
A participation certificate of 1. 5 hours will be provided to all attendees who attend the training. The training is to be conducted via Webinar – the dial-in details and the link to the assessment will be sent nearer the training date.
Date and Time of Course
28th June 2022
2.30 pm to 4.00 pm
Mode of Delivery
E-Learning – Live Webinar (link to be sent to participants closer to training date upon successful registration)
Training materials in PDF version will be shared after the training session
Assessment and Certificate
Certificate of 1.5 hours of core CPD hours under both Securities and Futures Act ("SFA") as well as Financial Advisers Act ("FAA") will be provided to those who complete the course and pass the assessment.
Passing mark for the quiz is 12 out of 15 MCQ questions.
Assessment to be completed in participants own time within 5 business days after the training session. Participants will be able to have 2 tries to pass the assessment. Assessment takes around 30 minutes to complete.
Cost per Attendee
SGD 150 (incl. GST) – per participant full course fee
Terms and Policies
Waystone Compliance Solutions (Singapore) Pte Ltd.  – Course Fees Refund Policy
Waystone Compliance Solutions (Singapore) Pte Ltd. – Complaints and Appeals Policy
Waystone Compliance Solutions (Singapore) Pte Ltd.  – Privacy and Personal Data Protection Policy
Course Objective
On completing this course, learners would be able to:
Obtain an overview of PS Act and key legislations
Understand categories of licensing and activities
Understand Licensing requirements and process
Gain understanding on business conduct requirements

Compliance arrangements
Safeguarding measures
Interoperability Powers
Disclosure requirements

Understand summary of Anti-money laundering/Countering of Financing of Terrorism (AML/CFT) requirements
Obtain key knowledge on technology, cyber security requirements
Obtain overview on how to address enterprise-wide risk assessment
Obtain an overview of regulatory returns
Who should attend
All officers and employees currently or intending to be licensed, under PS Act in  Singapore such as:
Board of directors and senior management
Compliance officers and managers
Personnel involved in customer onboarding, investor relations and customer facing including client services management teams
Personnel involved in technology risk management/cyber security
All other employees
Course Outline
In general, the course will cover the following topics:
Introduction to regulatory framework
Licensing requirements
Licensing process
Business conduct requirements
AML/CFT requirements
Enterprise-wide risk assessment requirements
Technology risk management and cyber security
Q&A
Course Duration
The course is expected to run for 90 minutes.
Trainer Profile
Trainer Profile
Please send us an email at [email protected] for any queries/clarifications.
Who is Waystone Compliance Solutions (Singapore) Pte. Ltd.
Waystone Compliance Solutions (Singapore) Pte Ltd. formerly known as Argus Global. We are a global regulatory compliance consulting firm with a strong local presence in Singapore wherein almost all our clients are either regulated by the Monetary Authority of Singapore ("MAS") or are desirous to be regulated by them. A majority of our clients are Asset / Fund Managers across the various regimes of MAS. We are part of the Waystone group (www.waystone.com), the leading service provider of Risk, Compliance and Governance solutions globally to the asset management industry. We take care of the entire life-cycle of regulated entities:
Please note that photographs and/or video will be taken at the event. By taking part in this event, you grant the event organisers full rights to use the images resulting from the photography/video filming, and any reproductions or adaptations of the images for publicity or other purposes to help achieve the company objectives. This might include (but is not limited to), the right to use them in their printed and online publicity, social media, press releases and any other purposes. If you do not wish to be photographed, please inform event organiser.