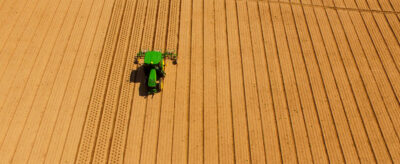 Financial Crime Prevention
Mitigate financial crime risks in your business with our Financial Crime Prevention Services.
Financial service providers are at the forefront of the fight against terrorism and financial crime, as well as being employed to prevent the flow of money to individuals or countries who are the subject of sanctions imposed by the international community.
Preventing the flow of money to terrorists, drug barons and financial fraudsters is the responsibility of everyone employed in financial services. The rules are designed to ensure that all firms put in place robust procedures and controls to identify and prevent money laundering from taking place, to identify and prevent bribery and corruption, and to ensure that they do not facilitate sanctions breaches. Organisations are required to ensure that all staff are aware of the importance of these controls and how to implement them.
The importance of mitigating financial crime risks for financial services providers
Enforcement agencies are backed by substantial resources and can impose severe penalties on businesses, senior management and individuals that are found to lack the necessary controls or to adhere to them. These apply even if no money laundering has taken place, thereby ensuring that this is an area that every organisation must treat with the utmost importance.
Our Financial Crime Prevention Services
Our support for financial firms in the UK services include:
policies and procedures reviews – we can review your firm's compliance framework including policies, procedures, resourcing and reporting.
Anti-Money Laundering (AML), CFT & sanctions compliance – we'll help you manage the associated risks of financial crime in line with regulatory requirements.
client file reviews – we can review your control framework and client files and then prioritize the specific activities needed to remediate any weaknesses identified.
Anti-Bribery and Corruption (ABC) – we can help firms discharge their ABC requirements.
MLRO Reporting – we can provide you with all the assistance you need to ensure that you meet both your internal and external money laundering reporting obligations.
compliance remediation – we'll help your firm take immediate remedial action to prevent the reoccurance of regulatory failure.
financial crime risk assessment – our team has a wealth of knowledge in financial crime and can help you identify risks and exposures that might otherwise be missed.
To learn more about our financial crime prevention services, get in touch with the UK/EU solutions team today.