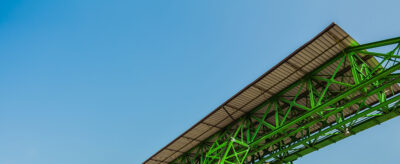 FCA publishes Multi-Firm Review on FCA solo-regulated Fast-Growing Firms
On 10 March 2023, the Financial Conduct Authority (FCA)
published
a Multi-Firm Review summarising its findings and expectations of FCA solo-regulated "Fast-Growing Firms" (FGFs).
The FCA's review focused on fast-growing contract for differences (CFD) providers, wealth managers and payment services firms. However, the FCA points out that the findings of the review are relevant to all regulated firms that have grown rapidly or have plans to do so.
Key takeaways from the FCA multi-firm review
The main takeaways from the Multi-Firm Review are as follows:
CFD providers, in particular, may have business plans based on unsustainable high growth following increased market volatility in 2020. Unachievable growth plans can weaken a firm's financial resilience, increasing the risk of harm to consumers and to the market.
Internal documents including capital/liquidity assessments and wind-down plans are often not reviewed regularly. The FCA views this as symptomatic of inadequate governance/non-financial resources.
Most firms relied on prescribed regulatory minimum thresholds as their capital resource requirements, while their own assessment of adequacy of capital resources did not cover the material risks and potential harms arising from their business activities.
Most firms did not perform adequate stress testing or scenario analysis and did not consider the impact of a material decrease in the rate of growth.
Most firms did not understand their liquidity risks adequately, resulting in inadequate assessments of their liquid assets requirement.
Most firms had significant deficiencies in their wind-down plans, undertook poor reverse stress-testing and did not have clear wind-down triggers. They also had overly optimistic assessments of the time required to complete a wind down. In particular, some firms were reliant on the group or parent for funding their activities, but did not include the impact of group failure in their wind-down plans.
FCA expectations for solo-regulated fast-growing firms
The FCA expects firms to ensure that the assessment of adequacy of financial resources continues to be commensurate with the size, complexity and forecast growth of the business. In addition, firms should embed a liquidity risk management framework including liquidity risk policies, controls, contingency funding plans and stress testing, and should ensure that their wind-down plans are robust and contain the adequate liquidity management considerations.
The Regulator's recent focus on capital adequacy and risk assessments processes in firms was also highlighted by recent FCA observations on how MIFID Investment Firms (MIFIDPRU) are implementing requirements on the internal capital adequacy and risk assessment (ICARA) process.
Waystone advises MIFIDPRU Firms on their regulatory, risk and financial requirements. For further information on how we can help you with your ICARA process and reporting under the IFPR, please get in touch.