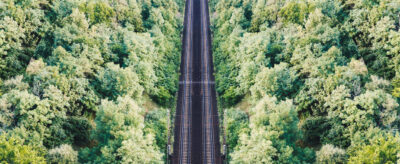 FCA publishes speech on the Consumer Duty
On 10 May 2023, the FCA
published
a speech by Sheldon Mills, Executive Director of Consumers and Competition, titled "Countdown to the Consumer Duty". In his introduction, Mr. Mills reminds firms that they have less than three months to complete their Consumer Duty implementation and that the 31st of July deadline is rapidly approaching.
The speech includes, amongst other things, examples of questions that the Duty Champion and Chair should be asking internally, as these are the types of questions the FCA will be asking firms as part of its supervisory work.
In addition, Mr. Mills provides some information over the FCA's supervisory approach after 31 July 2023: the FCA plans to act 'swiftly and assertively' where it finds evidence of harm or risk of harm to consumers, as this will be the focus of its supervisory and enforcement approach.
Mr. Mills also talks about the FCA's findings from its review of firms' fair value frameworks, which have been published by the FCA on the same day and are summarised below.
Consumer Duty: Findings from the FCA's review of fair value frameworks
On 10 May 2023, the FCA published its findings from its review of firms' fair value frameworks. Under the Consumer Duty, which comes into force on 31 July 2023, firms must undertake fair value assessments as a way of demonstrating if the price a consumer pays for a product or service is reasonable compared to the overall benefits they can expect to receive. The FCA reviewed fourteen firms' fair value assessment frameworks and shared their observations from this review including good practice and areas for improvement against the following five criteria:
Understanding of fair value rules – how clearly the fair value assessment defines fair value and how it applies to their products.
Assessing value – how costs and benefits to consumers, including non-financial costs and benefits, have been considered.
Considering contextual factors – how the firm has considered broader contextual factors relevant to value.
Assessing differential outcomes – approaches to assessing the range of consumer outcomes such as differential pricing, and outcomes for vulnerable consumers.
Data and governance – the approach to measuring and monitoring fair value using data, and how a firm's governance arrangements operate.
Four key areas for further consideration by firms
The FCA also identified four key areas for further consideration by firms:
Collecting and monitoring evidence that demonstrates that products and services represent fair value.
Clear oversight and accountability of the necessary remedial actions if they do not provide fair value.
Where relevant, ensuring sufficient analysis of the distribution of outcomes across groups of consumers in the target market, beyond broad averages, to demonstrate how each group receives fair value.
Summarising and presenting fair value assessments in a way that enables decision-makers to robustly discuss whether the product or service represents fair value, such as by being clear on any limitations in the analysis or evidence.
Our UK/EU Compliance Solutions team supports clients in the implementation of the FCA's Consumer Duty. To understand how we can help, please contact us.